Our Expertise
Our focus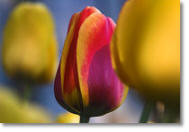 We spend significant time at our work or think about work-related issues. Outside of work, amongst other topics, we spend time on product-related issues like food, transport, health, beauty, electronics, pets and recreation.
The customer
Whether a person is an employee or the main purchaser in a household, a customer focus lies at the core of ePsy Consultancy. The project focus may be on either employees, consumers, or both. We talk about the latter as the employee-consumer link.
Loyal employees in the right jobs help grow key customer relationships, which ultimately produce better financial performance. WalkerInformation Inc. reports that Sears found in a recent study that a 5% increase in employee satisfaction led to a 1.3% increase in customer satisfaction, which increased same-store revenue by 0.5%. In the retail world a half percent makes a huge difference to the bottom line.
Businesses can be characterized according to the strength of their employee-consumer links.
| | |
| --- | --- |
| On the employee side | On the consumer side |
| They attract employees who associate with the kind of consumer they service | They attract consumers who associate with the kind of employee who drives the business behind the product or brand they buy. |
| They take longer to recruit, but then retain those employees for much longer than average. | They use less dramatic means to acquire, but then retain those consumers for much longer than average. |
| They avoid layoffs and restructurings as far as possible. | They create product or brand stability and security for consumers. |
| They appoint outstanding employees whenever they are identified, and create job descriptions around their competence. | They seek out generally high-value consumers, and emphasize their product or brand benefits to them. |
| They know their employees beyond their skills and work-related experience. | They know their consumers beyond their purchase behaviour. |
| They psychologically connect with their employees by understanding their emotions and trusting them. | They psychologically connect with their consumers by demonstrating genuine care and concern. |
| They push employee replacement costs, averaged at USD 30,000 per employee, towards investment in customer loyalty management. Keeping 5-10 employees one year longer pays back their CLM initiative. | They invest measured CLM success in employee loyalty management. A small percentage of profit increase as a result of successful CLM will go a long way for ELM. |
| They nurture employee qualities such as attentiveness, curiosity to learn and grow, detail orientation, humour, obligation to commitment, dedication and passion, respectful of otherís space, discipline and consistency, positive impressing, implementation ability, intelligence. | They cherish consumers who reveal their experiences to be memorable, informative, contributing to personal growth, up-to-date, good-feeling, well-served, personal, exciting, respected, meeting expectations, approachable, continually improving, deep. |
Quality data
More data about customers are available than what many businesses deal with meaningfully. More importantly, it is not only about getting the most data, but also getting the most from the data you gather about your customers. Also, spending time to improve the quality of data will generate a good return on investment.
Sophistication
Top businesses understand the importance of expanding their knowledge about their customers. Business leaders realize that by being sophisticated in their knowledge of human behaviour, they can optimize business performance, corporate revenue and ROI, while increasing the satisfaction and loyalty of their customers.
Patterns into profit
The study of human behaviour lies at the heart of what ePsy does best: Understanding what makes large groups of people act in certain ways, and turning these patterns into profitability for businesses. Researching what lies behind human performance lies at the core of our services.
By being customer focused, ePsy marries data knowledge with intelligence, leading to higher levels of insight and implementation. We let strategy and differentiation take the lead over technology. We use technology to define points of difference once we understand how it fits into the business process.